Farming News - Tickets now available for 2021 Nuffield Farming Conference
Tickets now available for 2021 Nuffield Farming Conference
Tickets to attend this year's Nuffield Farming Conference & Annual Dinner are now available to purchase on the Nuffield Farming website. The event will take place at the Whittlebury Park Hotel in Towcester, Northamptonshire, on 25th-26th November 2021.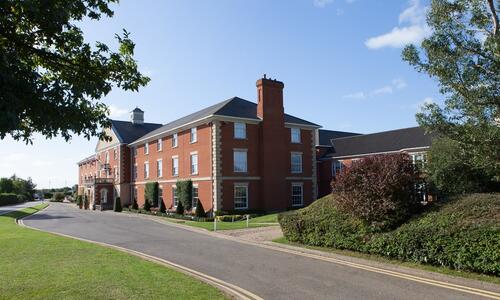 This year's conference will be uniquely presented and will feature a series of insightful debates investigating big topics that impact UK agriculture today, rather than the traditional series of Scholar presentations. Due to the impact of the COVID pandemic on international travel, and subsequently on the studies of 2020 Nuffield Farming Scholars, the debates will be based on the research, findings and conclusions of 2019 Scholars, who presented their studies during the virtual Nuffield Farming Conference in held in 2020.
Also included in the conference programme:
Awarding of Scholarships to 2022 Nuffield Farming Scholars
Drinks Reception and Annual Dinner
Announcement and presentation of:

HSBC Silver Salver Award (for best written 2019 report)
Steven and Gill Bullock Award
Frank Arden Leadership Award
An "Early Bird Discount" on conference tickets will be offered until 11th October 2021.
Mike Vacher, Director of the Nuffield Farming Scholarships Trust, adds:
"This is the first time that the Nuffield Farming Conference will be held in this format, and I really look forward to seeing what our Scholars have planned. Each group has been encouraged to use their own structure for their section of the debate, which will undoubtedly bring a unique and interactive programme.
"We are very much looking forward to hosting the Nuffield Farming Annual Conference and seeing our friends and colleagues in person this year. While our virtual conference in 2020 was a great success, there is no replacement for a live Conference."