Farming News - Wokingham farmer given notice to make way for solar farm
Wokingham farmer given notice to make way for solar farm
A tenant cattle farmer has told BBC South of his fears that he will have to sell his herd after he was told to leave to make way for a solar farm.
Andrew Lake, 58,( picture courtesy BBC ) has been given notice by Wokingham Borough Council to leave High Barn Farm in Berkshire where he has worked for nearly 15 years.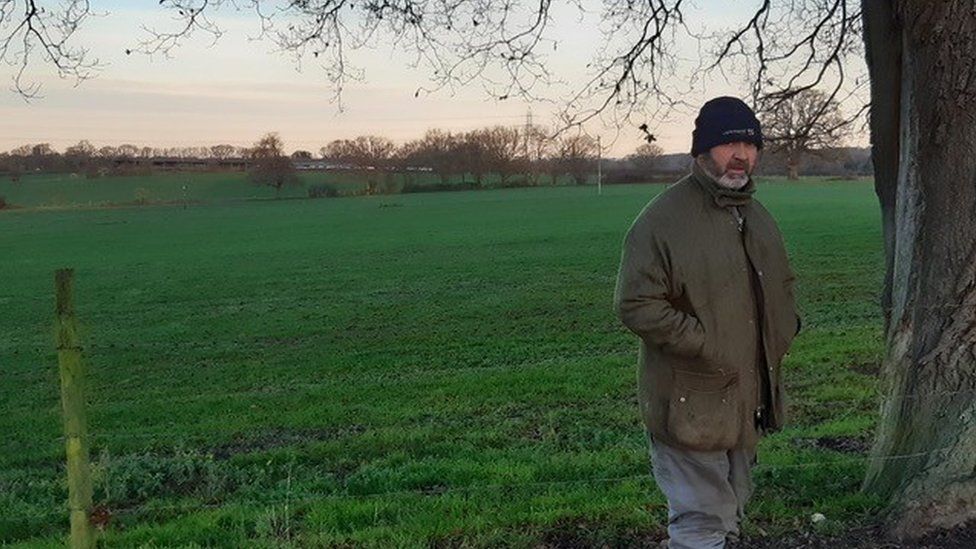 He has so far been unable to find another farm and says agricultural land should not be used for solar farms.
The council said "tough decisions" had to be made to achieve its climate emergency action plan.
Mr Lake keeps more than 360 cows on the farm in Barkham that he rents from the council.
Mr Lake said: "Because of Covid and Brexit, property is few and far between. If you keep taking farmland out of production, where are people going to get their food from?
"Once it's gone, it's gone. It will never revert to farmland."
Councillor Gregor Murray, member for carbon emissions, said: "In 2020 the council adopted the climate emergency action plan and committed themselves to making Wokingham borough carbon net zero by 2030.
"This is not something we took lightly and, to achieve this, tough decisions are going to have to be made.
"The decision to use this land to generate green renewable energy, rather than as farmland, is just such a decision. "
Mr Murray added that the farmland would not be lost permanently and, after 25 years, the panels could be removed and the land "reverted to farmland straight away".