Farming News - The Great Yorkshire Show is to go ahead in July
The Great Yorkshire Show is to go ahead in July
The Great Yorkshire Show is to go ahead this year despite the delay to the ending of Covid restrictions.
A spokesperson for the famous show, which will take place in Harrogate on 13-16 July, said some additional restrictions might be put in place.
In 2020, the show was cancelled in full for the first time since the foot-and-mouth outbreak in 2001.
In March, show organisers the Yorkshire Agricultural Society (YAS) said the 2021 event, the 162nd in its history, would go ahead "subject to restrictions being lifted as set out by the government".
On Monday, Boris Johnson said rules around social distancing and face coverings, along with limits on the number of people who can meet indoors,would remain until July 19th
Following that announcement, YAS has said it was working alongside North Yorkshire's public health team to "deliver a Covid-safe show".
This year's event had already been planned with social distancing measures in place, organisers said.
The show had been adapted so most of it would take place outdoors and would run for four days instead of the usual three, YAS said.
Some additional measures might still be put in place, with details being discussed, they added.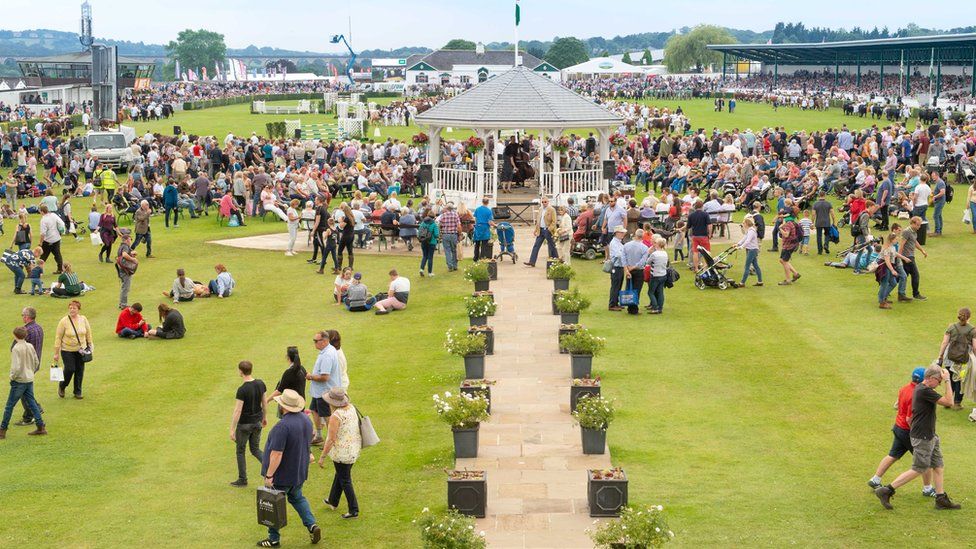 Richard Webb, corporate director for health and adult services at North Yorkshire County Council, said the authority and Harrogate Borough Council continued to "actively engage with the show organisers".
"We are still seeking assurances around steps they need to take to ensure the event runs safely against the backdrop of increasing Covid-19 transmission rates and the Prime Minister's recent announcement of the delay in the lifting of the road map," he added.
The last Great Yorkshire Show to be held, in 2019, saw over 135,000 people attending the agricultural event, according to organisers.
More than 8,000 animals take part in livestock competitions, alongside exhibitions showcasing British farming, food and countryside activities.