Farming News - Serious financial consequences if the Govt presses ahead with severe cuts to farm payments post-Brexit
Serious financial consequences if the Govt presses ahead with severe cuts to farm payments post-Brexit
Farm businesses and rural communities will face serious financial consequences if the Government presses ahead with severe cuts to farm payments post-Brexit, the CLA is set to tell an influential group of MPs looking into the future of food, farming and the environment.
The CLA which represents landowners, farmers and rural businesses will tell the Environment, Food and Rural Affairs (Efra) Select Committee inquiry into Defra's Health and Harmony consultation today (14 March) that dramatic reductions in existing farm support would cause irreparable harm to thousands of businesses that would have no time to adjust. The organisation will urge the Government to rethink its approach to capping farm payments so that no business, no matter how wealthy its owners are perceived to be, should face sudden and dramatic cuts.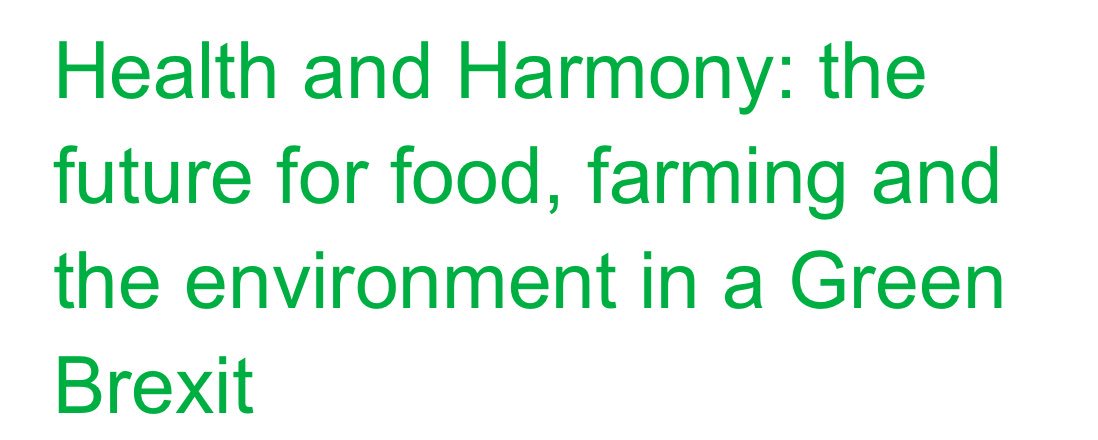 CLA President and Cambridgeshire farmer Tim Breitmeyer said: "The CLA supports the end to an acre-based basic payment system. For years we have been strong advocates of a new way that pays farmers and landowners for the public goods they provide.
"However, the Government must rethink its current approach to transition to avoid forcing change that is too fast-paced and aggressive. No business, large or small, should face dramatic reductions and every business must be given sufficient time to absorb changes in their income profile.
"Payment should be based on supporting what a business delivers, not the size of the business that receives the payment. Just because a business is larger than average does not mean it can afford to absorb sudden and significant financial losses without serious knock-on consequences such as job cuts and stopping necessary investment.
"We are also concerned by any drive to reduce the total amount of money invested in farming and land management 'as an end in itself.' If we want to see farmers continuing to deliver a range of environmental benefits, the highest international standards of animal welfare and a range of other benefits, it will require significant investment now and for the long term. The conversation should be about how we spend the money better, not how we reduce the amount spent.
"To this end, only money that is clearly necessary for transitional measures should be taken out of the budget and as far as possible businesses suffering reductions should have access to alternative schemes or other support."
The CLA President will also call for the level of payments for delivering public goods to derive a profit for farmers and landowners under the new policy.
He said: "The welcome commitment of payment for public goods must be matched by a budget that is sufficient to ensure farmers and landowners are able to deliver them and make a profit.
"Cutting the budget from existing levels would undermine the Government's ambition for this generation to leave the environment in a better state than they found it and severely limit the ability of farmers and landowners to deliver environmental improvement schemes as part of their business model. Farmers can't be green unless they are in the black."
Click here to watch the evidence session at 9.30am on Wednesday, 14 March.