Farming News - Review of Government's bovine TB strategy raises major concerns
Review of Government's bovine TB strategy raises major concerns
A review of the Government's 25 Year Bovine TB Strategy, led by Sir Charles Godfray, has been published today (Tuesday 13 November).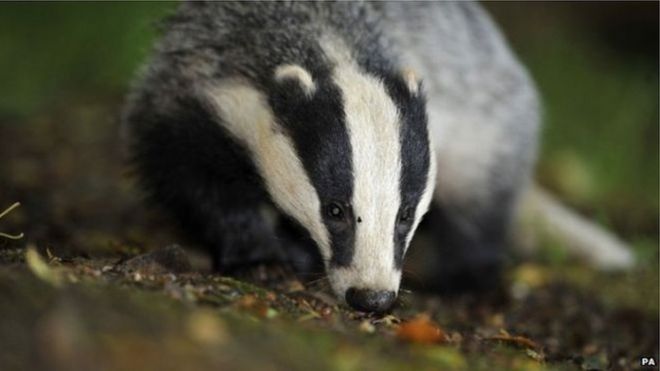 The report is now with Ministers who will consider its recommendations before publishing a response, setting out the next steps for the bTB Strategy.
Farming Minister George Eustice said:
''We welcome this review of the Government's 25-year Bovine TB strategy and I extend my thanks to Sir Charles Godfray and his team for their hard work in producing the report.
''As a Government we are committed to eradicating bTB and have always been clear that there is no single measure for tackling it. That's why we have pursued a range of interventions, including cattle movement controls, vaccinations and controlled culling in certain areas.
"Sir Charles' report is an important contribution that will inform next steps in the strategy to achieve officially TB free status for England by 2038.''
Sir Charles Godfray, population biologist and Fellow of the Royal Society said:
"The Review Panel are acutely aware of the burden this disease places on the welfare and well-being of farmers and their families, and the distress many people feel about badger culling.
"There are no easy answers to reducing disease levels and what is required is new drive and a concerted and concentrated effort by all sectors involved."
The findings from the report include:
Industry must take greater responsibility for on-farm controls, biosecurity and safe trading practices to stop the disease spreading.Bio-security on-farms is currently underestimated as an important risk control factor.
More can be done to help farmers make purchasing decisions reflecting the risks of cattle being infected.
Use all three bTB tests in certain persistently infected herds.
Evidence shows that badgers do transmit bovine TB to cattle and contribute to the persistence of the disease.
Disease reduction would benefit from greater flexibility and agility in adapting bovine TB control measures as new research findings emerge.
A new independent body on disease control would be helpful to take over disease control operations from APHA, Natural England and local authorities. [This recommendation will be considered by the government in light of the wider Dame Glenys Stacey review into farm inspections].
Introduce an insurance scheme and adjust other compensation so farmers are incentivised and supported to take all safeguards possible.
Industry Responses
RSPCA's Chief Scientific Officer Dr Julia Wrathall said: "We welcome the fact that this review shifts the focus from badgers to cattle. However, we are concerned that despite overwhelming epidemiological evidence to the contrary, it continues to maintain that culling can be effective and leaves the door open for government to continue this ineffectual policy.
"As stated in the report, the controversy about the badger cull has deflected from what more can be done by farmers and by the livestock industry to help control the disease and we support recommendations for the farming industry to take increased ownership of these issues. It is important that the first line of defence should be on the farm with good bio-security measures, more comprehensive testing and a reduction of cattle trading from high risk to low risk areas.
"We all want the same outcome - to end the scourge of bovine TB and the devastating impact it has on farmers and animals. Blaming badgers has stalled vital research and investment to find more effective solutions that would save the lives of cattle and move away from the current futile killing of badgers.
"With regard to governance of bTB policy and the review's suggestion of setting up a new body, the RSPCA remains cautious. While it would welcome a more flexible, evidence-based approach, especially in light of the major flaws in the current government-owned approach, the RSPCA looks forward to seeing more details to ensure that such a body would effectively consult with all parties."
The Wildlife Trusts expressd huge disappointment saying:
" We believe that cattle and not badgers should be the focus of efforts to eradicate bTB. We support the review's recommendation that the focus of the strategy should be shifted to addressing the transmission of bTB between cattle. This is the main route of infection."
They called on the government to:
Halt the badger cull now.
Invest in and promote a strategy for badger vaccination. This should be led and funded by the government, across England.
Invest more time and resource in supporting improved farm biosecurity and movement controls.
Accelerate development of more effective tests for bTB in cattle and put serious investment into a bTB cattle vaccine. This is a cattle problem, not a wildlife problem.
NFU Vice President Stuart Roberts said: "Bovine TB is a devastating disease. Last year more than 33,000 cattle were slaughtered in England because of it and more than 3,800 farms that had been clear of the disease were affected by it.
"The NFU wishes to see the eradication of bTB as quickly as possible while retaining a viable cattle industry. To tackle this disease it is crucial that we use every tool available to us, including cattle testing, cattle movement controls, on-farm biosecurity, vaccination and control of the reservoir of disease in wildlife in areas where it is endemic.
"No farmer has ever wanted to see their herd affected by this horrible and complex disease. The industry has stepped up to work with Government in tackling bTB. Farmers are already taking a range of steps to protect themselves against this disease, with measures like securing feed stores, double fencing fields to stop nose-to-nose contact with cattle on adjoining farms, and preventing wildlife accessing buildings to help mitigate the risk of the disease spreading. The Godfray review suggests more can be done but the question many cattle keepers have is which measures bring the greatest disease control benefits."