Farming News - New four-cylinder McCormick X7 Series tractors have more power & features
New four-cylinder McCormick X7 Series tractors have more power & features
A new range of McCormick four-cylinder tractors with a number of performance and driver comfort advances are now available from Argo Tractors dealerships throughout the UK and Ireland.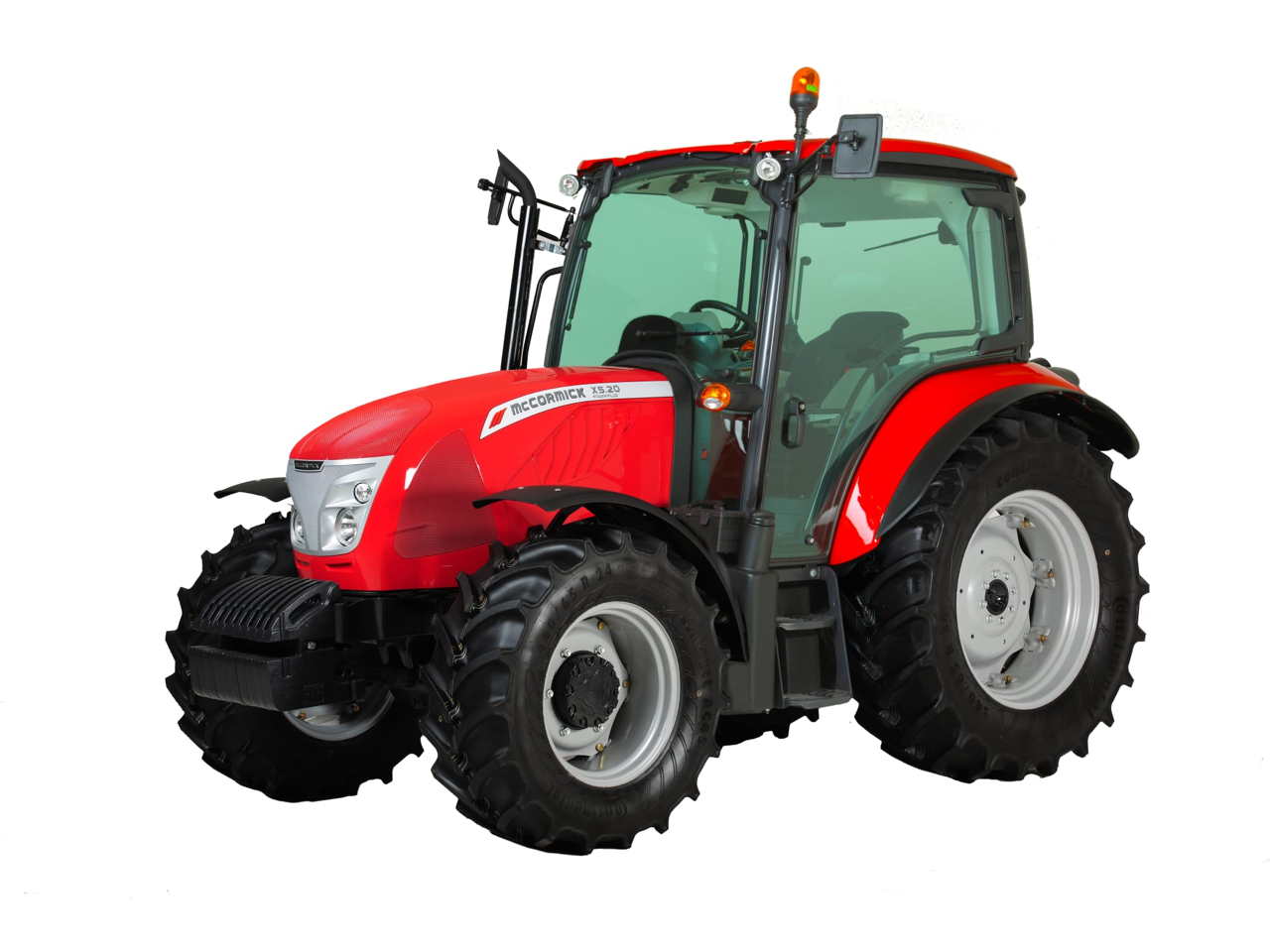 The three-model line-up covers maximum power outputs from 141hp to 166hp for draft work and up to 176hp with 'power boost' automatically engaged, come with a choice of equipment levels and either new slick-shifting powershift or seamlessly smooth CVT transmissions.
The new Tier 4 Final versions of the McCormick X7.4 tractors offer a well-equipped machine capable of handling a wide range of tasks on livestock, arable and mixed enterprise farms.
There is a choice of simpler-spec Efficient and full-feature Premium semi-powershift models, and stepless transmission models to the Premium specification.
Performance lift
All are powered by a 4.5-litre BetaPower engine from FPT Industrial, with an SCR plus DOC emissions control package that has no need for a DPF soot filter.
Performance has been given a lift with pto-driven implements and when pulling trailers, tankers and spreaders now that 'boost power' features on all models.
The X7.440 has a maximum power output of 141hp for draft work, which automatically increases to 150hp under load in the upper gears – ie for transport applications – and when a pto-driven field implement is being operated.
Similarly, the X7.450's 155hp output rises almost 6.5% or 10hp to 165hp for these non-draft applications, while power for the X7.460 also goes up 10hp, from 166hp to 176hp.
Transmissions
The new P6-Drive transmission serves up more ratios in total and six instead of four powershift steps to deliver outstanding speed control versatility.
Buyers get to use 30 forward and 15 reverse speeds with the standard transmission format or 54 forward and 27 reverse with the creep option.
Auto shifting can be used in 'Field' and 'Road' modes, with the latter providing hands-free shifts through all five ranges, which results in easier and often more productive operation in the field, as well as more comfortable road travel.
The Argo Tractors control software provides 'intelligent' range and powershift selection according to the load on the tractor.
There are also VT-Drive versions of all three models, with an advanced CVT transmission providing seamless speed changes, easy driving characteristics and a choice of operating modes that can be fine-tuned for different applications.
Specification choice
Two levels of equipment and different option packages are available for McCormick X7.4 Series tractors.
For operators who prefer a simpler, more mechanically-orientated specification, Efficient versions of tractors with the P6-Drive transmission have a traditional right-hand control panel, manual spool valves and 6300kg rear lift linkage.
The Premium specification available on P6-Drive tractors and standard for the VT-Drive models includes a seat-mounted armrest control console and Argo's 12in Data Screen Manager touch-screen terminal.
This is used for setting up transmission features, the electrically-operated spool valves, headland management sequencing and functions for the 9300kg rear hitch.
Digital air conditioning, more generous standard tyre sizes and various in-cab and equipment enhancements are also part of the Premium package, while increased clearance in the spacious Premiere cab allows the super deluxe air suspension seat to be swivelled further for a more comfortable view to implements at the rear of the tractor.
Common features
Features common to all McCormick X7.4 Series tractors include a 123-litre/min piston pump hydraulics system, which on Efficient versions can be exchanged for a lower-cost 88-litre/min open-centre gear pump set-up.
A separate 44-litre/min pump is dedicated to the steering and ancillaries such as the four-wheel drive and pto clutches, while four-speed pto provides 'power' and 'economy' gearing for both 540rpm and 1000rpm shaft speeds.
All versions can be upgraded to 50kph with a cab and front axle suspension and air trailer braking package, while 40kph versions can also have mechanical cab suspension alone or in combination with the independent wishbone front axle suspension design that enhances ride comfort in the field and on the road and can improve front-wheel traction over a rough field surface.
ISOBUS implement monitoring and control can be installed, as can a factory-fitted 'GPS ready' package providing auto steer and other precision farming functions through a choice of Topcon displays. This option also activates EazySteer adjustable low ratio steering for reduced arm twirling at headlands and during loader work.