Farming News - Hundreds of jobs at risk as CF Ince chemical plant to shut
Hundreds of jobs at risk as CF Ince chemical plant to shut
CF Fertilisers said it will permanently close its site in Ince, near Chester, as part of a restructure of its UK operations, putting at least 283 jobs at risk.
CF Fertilisers UK - the UK's biggest CO2 producer which sells industrial fertiliser, said it will focus all its manufacturing in Billingham, Teesside.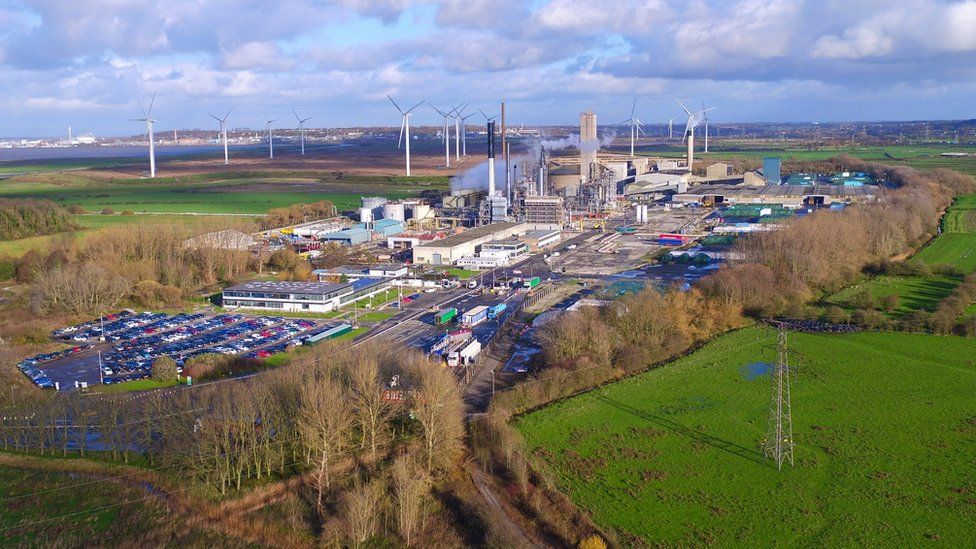 Mick Chalmers, of the Unite union, said it was "a devastating blow" for staff and the Cheshire economy.
But the company, part of US-based CF Industries Holdings, said the move would "position the business for long-term profitability and sustainability".
It also announced a potential 33 redundancies at Billingham as a result of the restructure and an additional 55 job losses as other business activities move to CF Industries' headquarters in the United States.
Brett Nightingale, managing director of CF Fertilisers UK, said: "As a high-cost producer in an intensely competitive global industry, we see considerable challenges to long-term sustainability from our current operational approach.
"Following a strategic review of our business, we believe that the best way to continue our legacy of serving customers in the UK is to operate only the Billingham manufacturing facility."
Unite regional coordinating officer Mick Chalmers said: "Unite will be entering into consultation with CF Fertilisers in due course. We will be demanding all other alternatives are seriously considered to keep the factory open and retain jobs.
"Unite will be offering maximum support to our members at this difficult time."
"Devastating news"
MP for Neston and Ellesmere Port Justin Madders said:"This is devastating news for the area and I am extremely concerned about the potential loss of so many good highly skilled jobs from local manufacturing.
I will be working with the company and the trade union, Unite, to see if there are ways we can avoid these redundancies and retain in the area a company that has over 50 years in Cheshire.
"I will be urging Government Ministers to do what they can to step in to minimise job losses."
CF Fertilisers said some of the proposed redundancies may be avoided by redeployment opportunities.
Farmers are warning that the already vunerable food supply chain could worsen now the UK has been left with just one factory producing fertilser.
Sources: BBC and Cheshire Live