Farming News - Gove recognises critical year for UK farmers
Gove recognises critical year for UK farmers
The Environment Secretary will highlight the world of opportunity for British agriculture if we embrace the opportunities outside the EU and the wider technological revolution.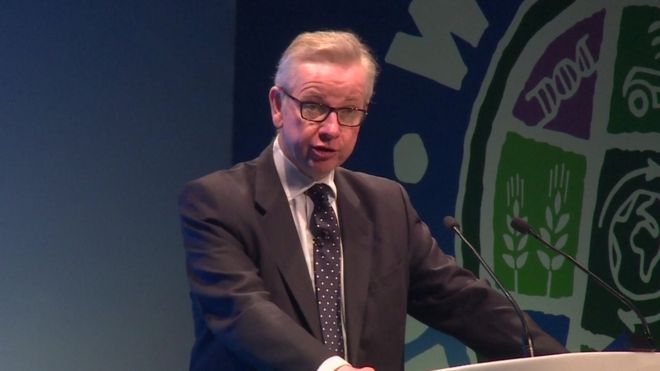 Speaking at the Oxford Farming Conference today, he will:
Recognise the need for farmers to have the certainty to plan, invest and produce for the long-term. Ahead of the Spending Review, he will outline his determination to make the case for long-term investment in British farming.
Reiterate his support for the Prime Minister's Brexit deal which will see us leave the EU's Common Agricultural Policy, while avoiding the disruption of a no deal. It will allow us to forge ahead with reforms which can put Britain in a world-leading position both in food production and also in the stewardship of our environment.
Praise the role of farmers as food producers, providing healthy and affordable food for everyone. Food and drink is our biggest manufacturing sector, contributing £113 billion to the economy every year. Defra's lead non-executive director, the food entrepreneur Henry Dimbleby, will lead on the development of a new Food Strategy, visiting farms and food producers and working with people across the industry.
Pledge investment in research, development and innovation. Accelerating technological advances such as the drive towards artificial intelligence, more sophisticated analysis of big data, machine learning and robotics will allow us to dramatically improve productivity on farmed land.
Environment Secretary Michael Gove said:
"A week can be a long time in politics, but farming requires the patience and foresight to see beyond the immediate and scan the far horizon. It is a quintessentially long-term business, one that benefits from as much certainty as possible about the future.
"While I cannot pre-empt the outcome of the Government's Spending Review later this year, I can continue to demonstrate the case for, and put in place the policies that underpin, long-term investment in British agriculture and the rural economy.
"It is also one of the reasons why I hope my colleagues in Parliament support the Prime Minister's deal. It isn't perfect – but let's not make the perfect the enemy of the good. It not only gives us a 21 month transition period in which current access is completely unaffected, it also allows us to maintain continuous tariff-free and quota-free access to EU markets for our exporters after that. It allows us largely to diverge from EU regulation after the transition, to leave the Common Agricultural Policy and end all mandatory payments to the EU."