Farming News - Coronavirus: farm workers isolating after 73 cases at Mathon farm
Coronavirus: farm workers isolating after 73 cases at Mathon farm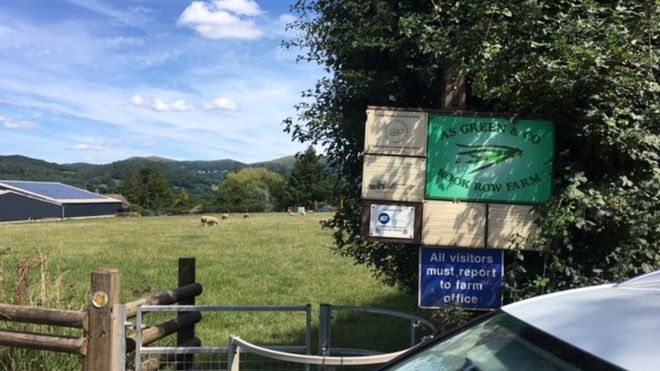 Up to 200 workers have been told to self-isolate on the farm where they pick crops after 73 of them tested positive for Covid-19.
Vegetable producers A S Green and Co, in Herefordshire, has gone into lockdown after the positive tests.
Food and other essential supplies are being delivered to the farm, where the workers have been segregated into the mobile homes they live in. Herefordshire Council, which has organised the supply of deliveries, believes the outbreak is "contained" on the farm.
The firm is being supported by Public Health England (PHE).
A spokesman for the company said the welfare of its staff was its "priority" and further testing of management and visitors to the farm had so far produced negative test results.
As a precaution, the workers are being treated as "one extended bubble" and are staying within household groups, the council said.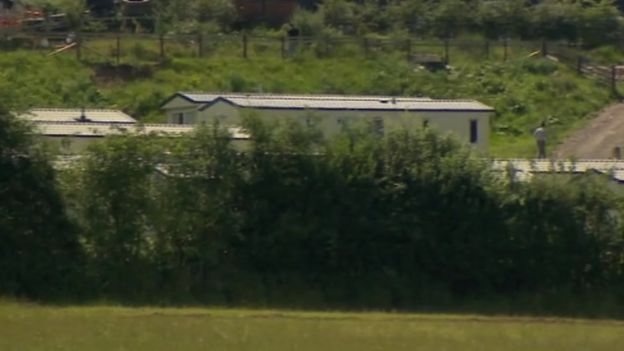 In a statement on its website, A S Green and Co said: "Public Health England advises that it is very unlikely Covid-19 can be transmitted through food or food packaging, so shoppers can remain confident buying British fruit and veg."
From 29 June to 5 July, Herefordshire had an average rate of two new coronavirus cases per 100,000 people, figures from Public Health England show. This compares with Leicester, which had 116 cases per 100,000.
The farm grows beans and broccoli and is a long established family run business in the area,employing around 200 seasonal pickers and packers from Eastern Europe to help with the crop.
A few of the workers had symptoms, most asymptomatic and the positive results of 73 people came as a surprise to them.
The Director of Public Health for Herefordshire said both the farm's owners and staff were co-operating with the health authorities.
Katie Spence, PHE Midlands health protection director, told the BBC a range of infection control measures had been introduced, including on-site testing, social distancing in communal areas and the indoor packaging area.
Workers are also being encouraged to wash their hands regularly and use face coverings in closed areas.
"Despite these measures, a small number of workers became symptomatic earlier this week and they and a few close contacts among the workforce were tested initially and found to be positive," she said.
PHE said it is still awaiting a few final results of tests on the workforce.
Karen Wright, director of public health for Herefordshire, said: "Prompt testing on the farm has allowed us to understand transmission and control the spread of infection.
"We continue to support the farm management, their workers, who form an important part of our local economy, and the local community through this challenging time."
The National Farmers' Union (NFU) said the industry takes this issue "incredibly seriously".
"Everything is being done to keep workers safe; their health and safety remains the priority," a spokesman said.
"Across the sector there have been significant investments this season; from the use of additional safety equipment and PPE, regularly testing temperatures, and following government guidance created specifically for seasonal workers."
Following the Pick for Britain campaign - an initiative to bring together UK workers and farmers to prevent crops rotting during the pandemic - the farm said it had received more than 300 applications.