Farming News - Agriculture Bill leads to disappointing outcome for UK farmers
Agriculture Bill leads to disappointing outcome for UK farmers
Last night MPs voted down Amendment 16 by 53 votes (322 votes to 279). The amendment, which was tabled in the Lords by Lord Grantchester, Baroness Bakewell of Hardington Mandeville, Lord Krebs & Baroness Boycott, had garnered a swathe of cross-party support, including from several Conservative MPs. Amendment 18 (the Curry amendment) which would have made the Trade and Agriculture Commission statutory was deemed by the Speaker to be disagreed to as it would impose a charge on the public revenue.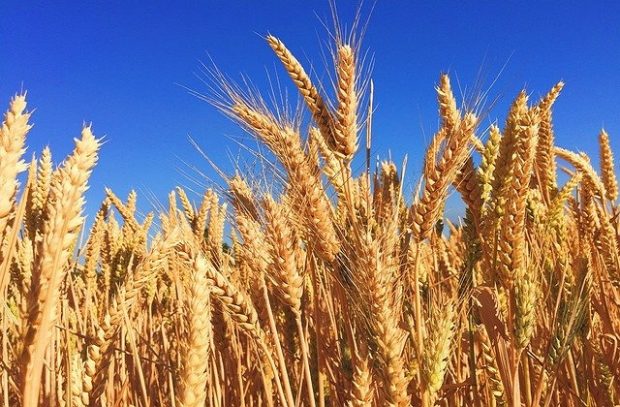 James Russell, BVA President, said: "This result is a severe blow for animal welfare and a betrayal of the Government's own manifesto commitment to maintain and improve on health and welfare standards.
"After such a strong show of support in the Lords, it is bitterly disappointing that the majority of MPs have chosen to ignore the groundswell of public and professional feeling and have voted against a clause that would have safeguarded our own renowned standards and offered crucial protections to the reputation and livelihood of the UK's farming industry. We have long argued that the UK cannot commit to raising the bar domestically while allowing in goods that don't meet the high standards that British consumers rightly want and expect.
"If the government won't legislate to protect our standards it is vital that the Trade and Agriculture Commission is given more powers and stature to safeguard them in future trade deals."
CLA President Mark Bridgeman said:"Government Ministers have successfully convinced MPs they can be trusted to protect food production standards without the need for legislation.
"Time and again Ministers have promised to protect British farmers from a flood of cheap imports produced to animal welfare and environmental standards far below our own. They must now make good on that promise and show that such trust is well placed.
"Farmers across the country will be watching Government's every move very closely from hereon in. The CLA will do all it can to support Government efforts to promote free trade – so long as their guarantee to uphold our standards and values is maintained permanently."
NSA Chief Executive Phil Stocker says: "This amendment provided opportunity to uphold and protect our animal welfare standards, some of the highest in the world. With this being rejected by MPs last night there is now the very real risk, despite Government's assurances, that the UK's standards that our nation's farmers are proud to work to, could be undermined by lower standard imports.

"The Government may have already given a verbal commitment to farmers and consumers that the current high UK standards will not be threatened by imported goods but even if this commitment is upheld it comes from the current Government only and therefore is for the present Parliamentary term, four years down the line there is a risk this commitment could be lost and the UK farming sector could be left to fight this battle again."
RSPCA Chief Executive Chris Sherwood said: "Tonight, the Government once again failed to make good their manifesto promise that they will not sell out the UK's animal welfare for a quick trade deal. The decision of MPs to reject a crucial amendment to the Agriculture Bill which would have stopped lower welfare imports from being allowed into the UK is the strongest signal yet that the Government wants to leave the door open to deals which could see chlorine-washed chicken, hormone-treated beef, eggs from hens in barren battery cages and pork from pigs reared in sow stalls flooding our supermarket shelves. The vote also shows a disregard for the British public, 83% of whom said they did not want lower standard imports coming in from the US when we leave the EU. It is now up to the Lords to represent the conscience of the public and stand up for our farm standards.
"The Government must act now to prove they are not preparing to ride roughshod over the opinion of the British people, the hard-won animal welfare standards in this country and the livelihoods of British farmers. In the absence of a cast-iron law to prohibit lower standard imports, the Government must guarantee three things: mandatory labelling so British consumers know exactly how their food is produced; a tariff system which makes it unviable to import food produced to lower standards; and making the Trade and Agriculture Commission open ended to ensure our own higher welfare standards are not compromised."
The Nature Friendly Farming Network UK Chair, Martin Lines, has made the following comment.
"Whilst we welcome much of what's been said on the Agriculture Bill at the despatch box to date, the Nature Friendly Farming Network (NFFN) is extremely disappointed at the outcome of tonight's vitally important votes.
"Despite manifesto commitments and repeated assurances from successive governments not to lessen standards in trade, the government has instead passed on one of the final opportunities to enshrine our high-quality environmental and animal welfare standards in law and to protect the UK farming industry.
"We know that nature-friendly farming, grounded in strong environmental stewardship and high-standards of food production and land management, is key to the future of farming and nature, and we will continue to fight for this moving forward!"
Martin Lines and the NFFN launched a new report last week which highlighted how, if governments do not ensure agricultural policy supports nature friendly farming, UK farm businesses could go bust.