Farming News - Young Farmers at Lord Mayor's Show
Young Farmers at Lord Mayor's Show
Young Farmer's made a big impression at the Lord Mayor's show in London last weekend.
By using the canvas of a combine harvester and tractor the NFU brought its Back British farming message to the streets of London joining forces with the Worshipful Company of Farmers and New Holland.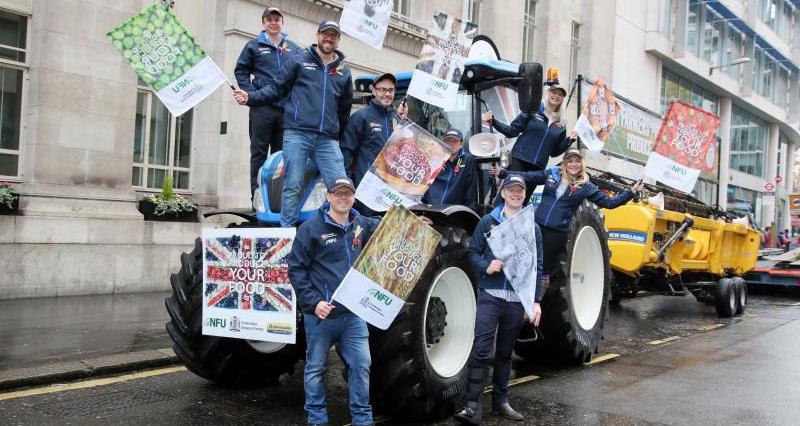 Picture courtesy NFU
A massive yellow combine harvester and tractor supplied by New Holland along with eight young farmers from across England and Wales, highlighted the importance of British farming saying how proud they were to produce our food. Ryan a sheep farmer from Cornwall said 'he was thrilled to part of such a spectacle and help fly the flag for British farming and our future farmers'.
It was the 802nd Lord Mayor's show and the fourth year the NFU has had an opportunity to demonstrate the importance of British food and farming on the streets of London. Over 4 million viewers tuned in to BBC1's live coverage and around half a million spectators lined the streets of London.
A hamper showcasing British produce was presented to the Lord Mayor which included jams and chutneys made from the best British produce plus flour, sugar and a copy of the Countryside Kitchen cook book.